application:
1. Trudylee, 18, Kunkletown PA
2. I love the spot light (but I'm not a drama queen) and fashion allows me to be noticed even more
3. Quirky, and self-made. Most of my clothing is made by me, either with a pattern (usually altered slightly) or by my own design.
4. American Eagle, H&M, Ross's, Banana Republic
5. My Levi blue jeans from freshman year, I still fit into them! (I was a bit of a truck back then)
6. Music and dance
7. Deftones, Blink 182, Vanessa Carlton, Howie Day, Alkaline Trio and Velvet Revolver
8. Speak, Catch-22, A Midsummer's night dream, Granny Dan, Prozac Nation
9.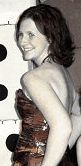 I made my homecoming dress myself. My friend tinted the picture, my dress was a corset top with an a-line skirt. It was an emerald green brocade with gold and black flowers embroidered into it.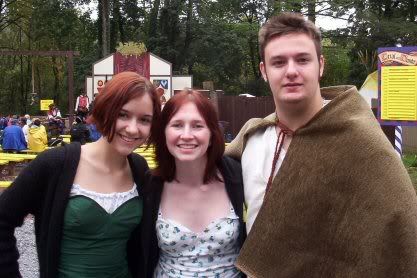 http://photobucket.com/albums/v31/allhailtrudy/?action=view&current=faire10.jpg
At the PA Rennaisance Faire in October. I'm again wearing a corset that I made. I'm in the center. The picture below is Day 2 at the faire, I'm in the red corset.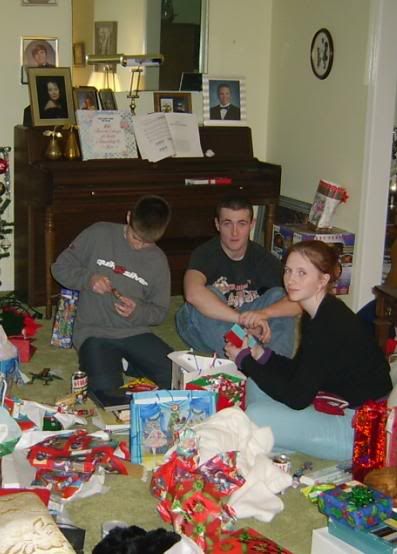 And that's me today. Ignore my brother's confused expression :P I made that shirt myself, it's a deeeep purple button up shirt with medium purple cuffs.


I hope these pictures are okay. If they're not, please let me know.